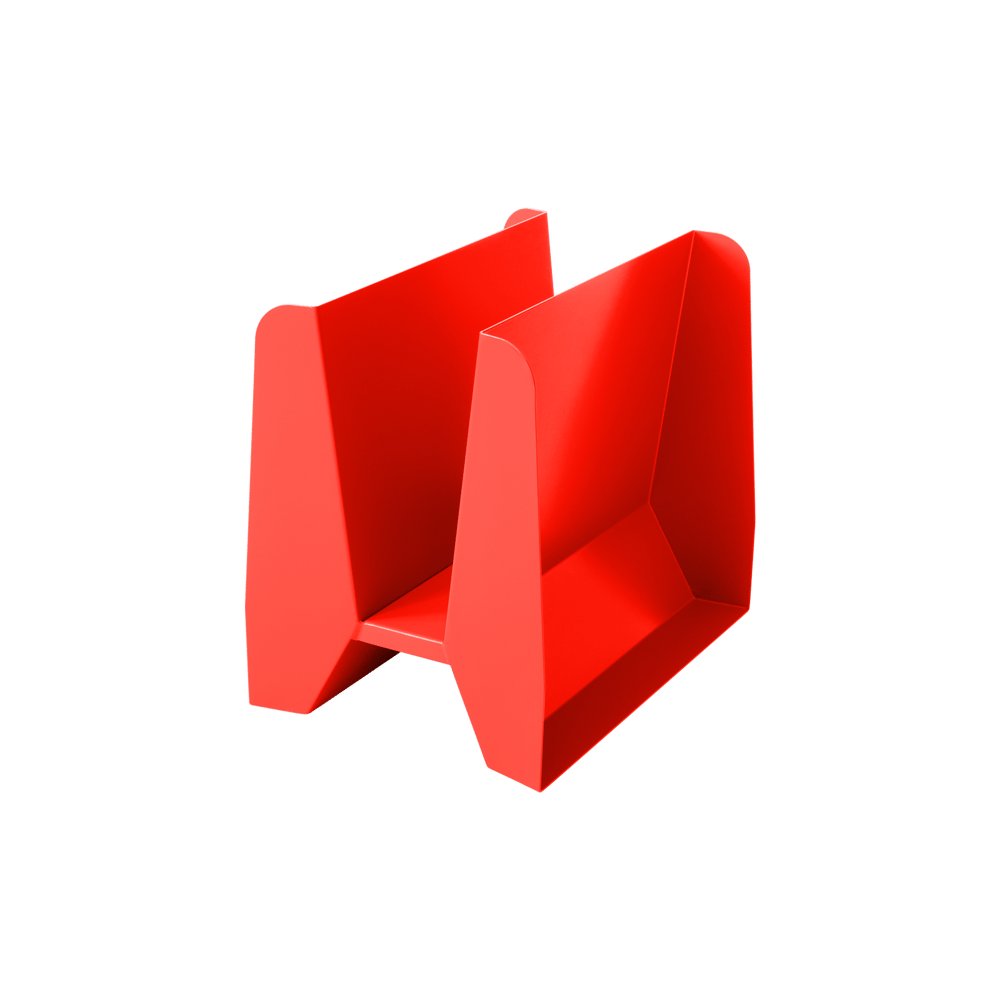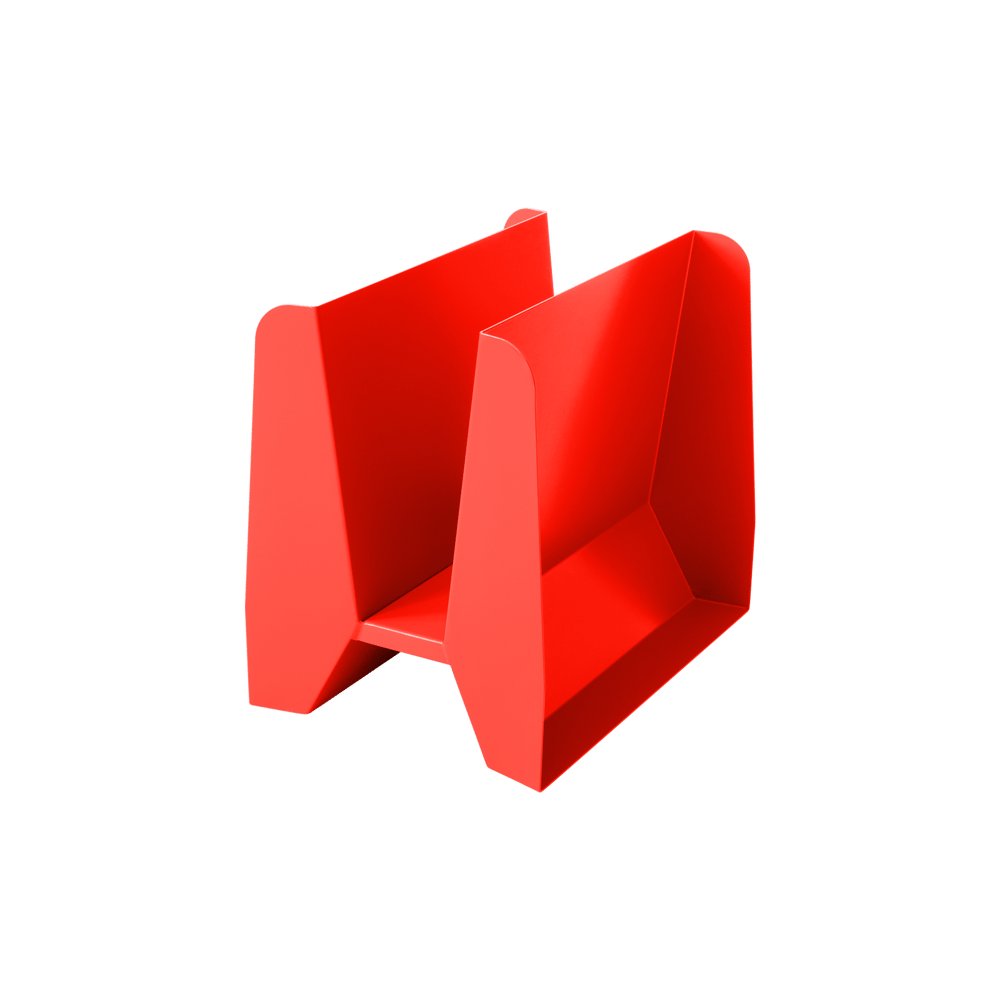 Adler
€350.00 / Sold Out
The functionality of Adler is double: it's a sculpture magazine rack. Made in iron sheet and painted in matte, it is formed by three metallic volumes that are structured following a series of folds.
The piece is a homage to Alexander Calder and his urban "Stabiles" sculptures, which, unlike his mobiles, didn't move. These sculptures by the US artist made in metallic sheet would represent different animals; Adler, as a tribute, symbolizes an eagle.
Materials:
Iron coated sheet.
Colour:
Red.
Dimensions:
40 × 29 × 36 cm (L × W × H).