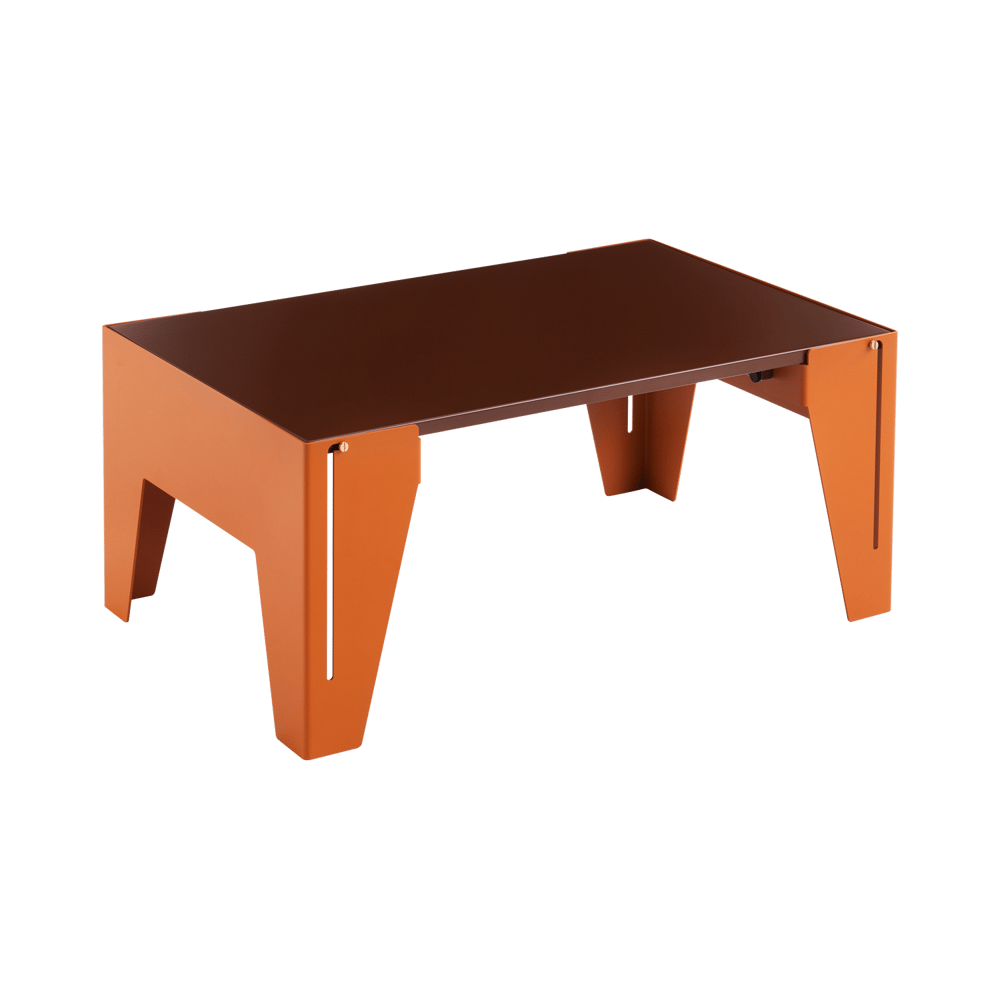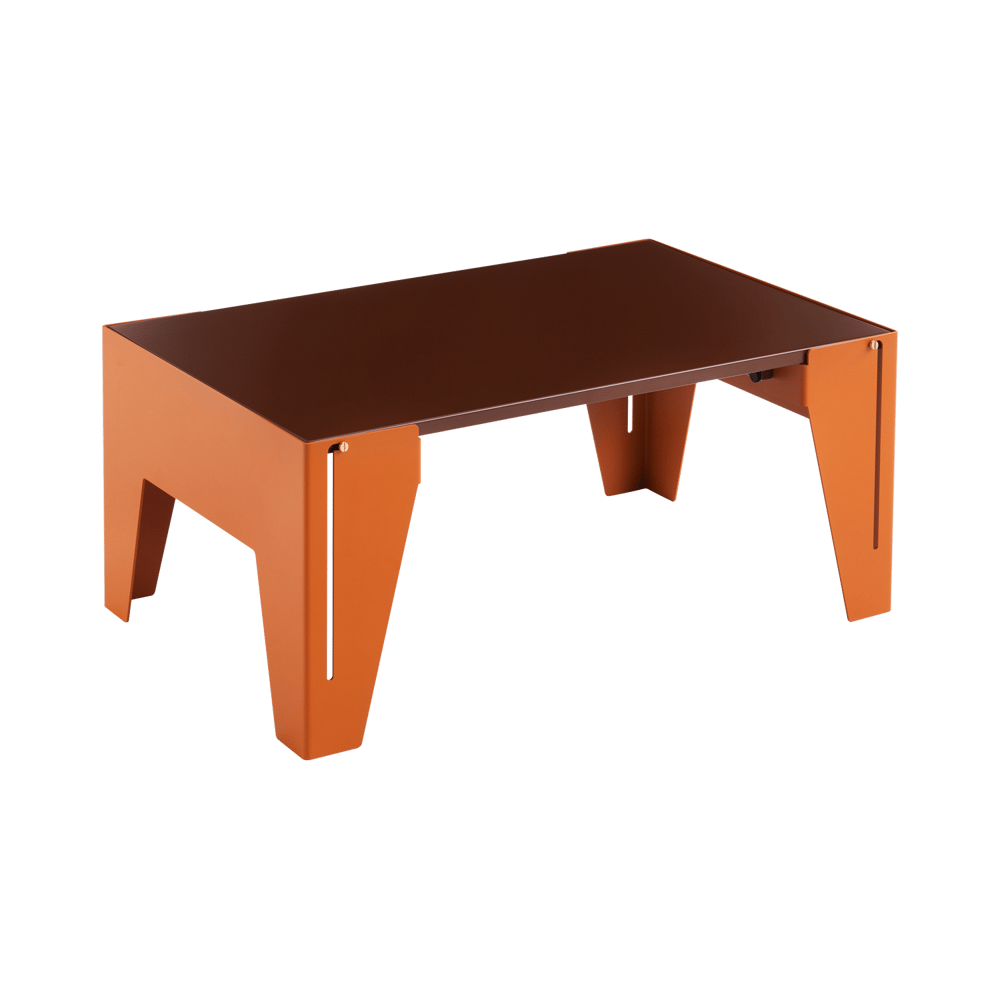 Falcon Orange brown & Nut brown Coffee Table
€730.00 / Sold Out
730 €
____________
Falcon is a coffee table made out of lacquered wood, painted aluminium sheet and brass. It's based on the ideas of transformation and efficiency; its goal is to offer a functional design. Falcon changes like Nature itself and has two positions: the folded one, that takes the minimum space, and the unfolded one, which enables it to become a coffee table and that can be set to maintain its position.
The aluminium legs have slots in which the brass axis articulate, allowing Falcon's transformation.
Falcon responds to contemporary design, clean lines and the functionality that bets for space efficiency.
Materials:
textured painted aluminium sheet, lacquered wood and brass.
Colours:
orange brown & nut brown.
Dimensions: 80 × 51 × 35,5 cm (L × W × H).
Folded table: 89 × 51 × 14,3 cm (L × W × H).