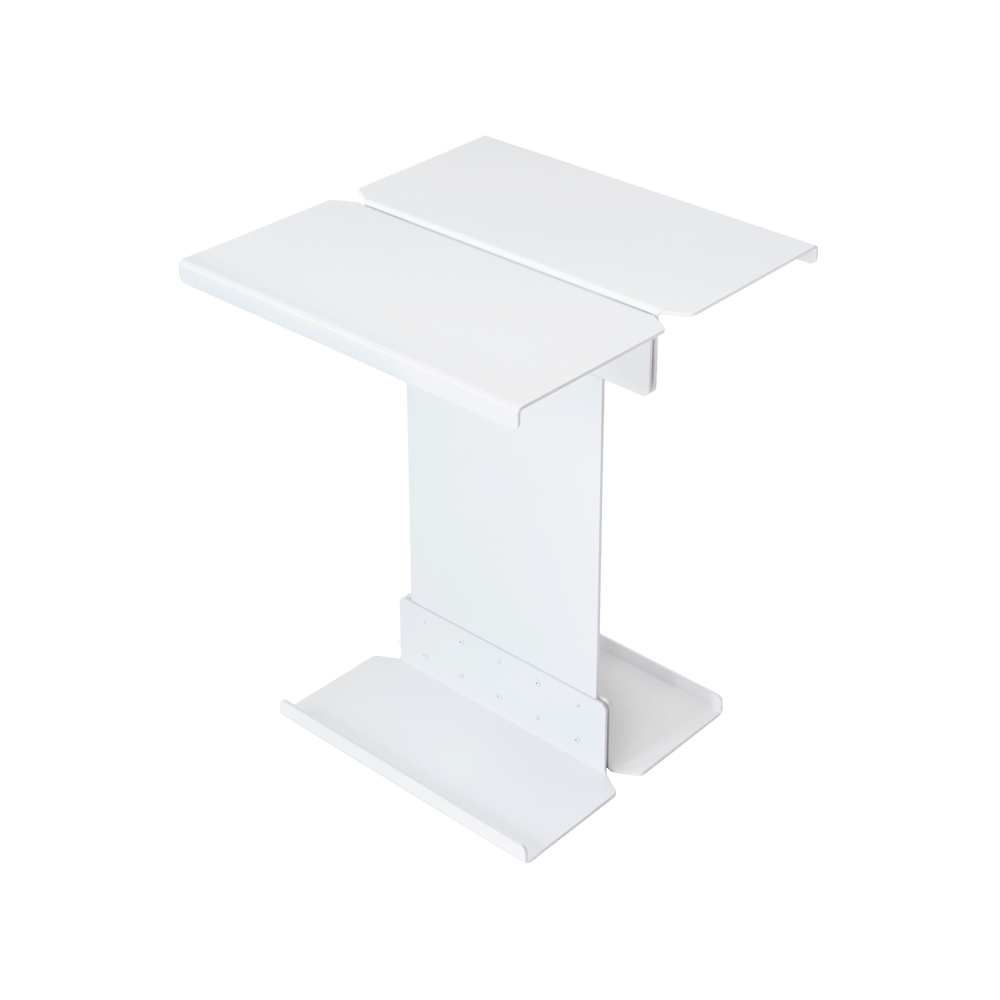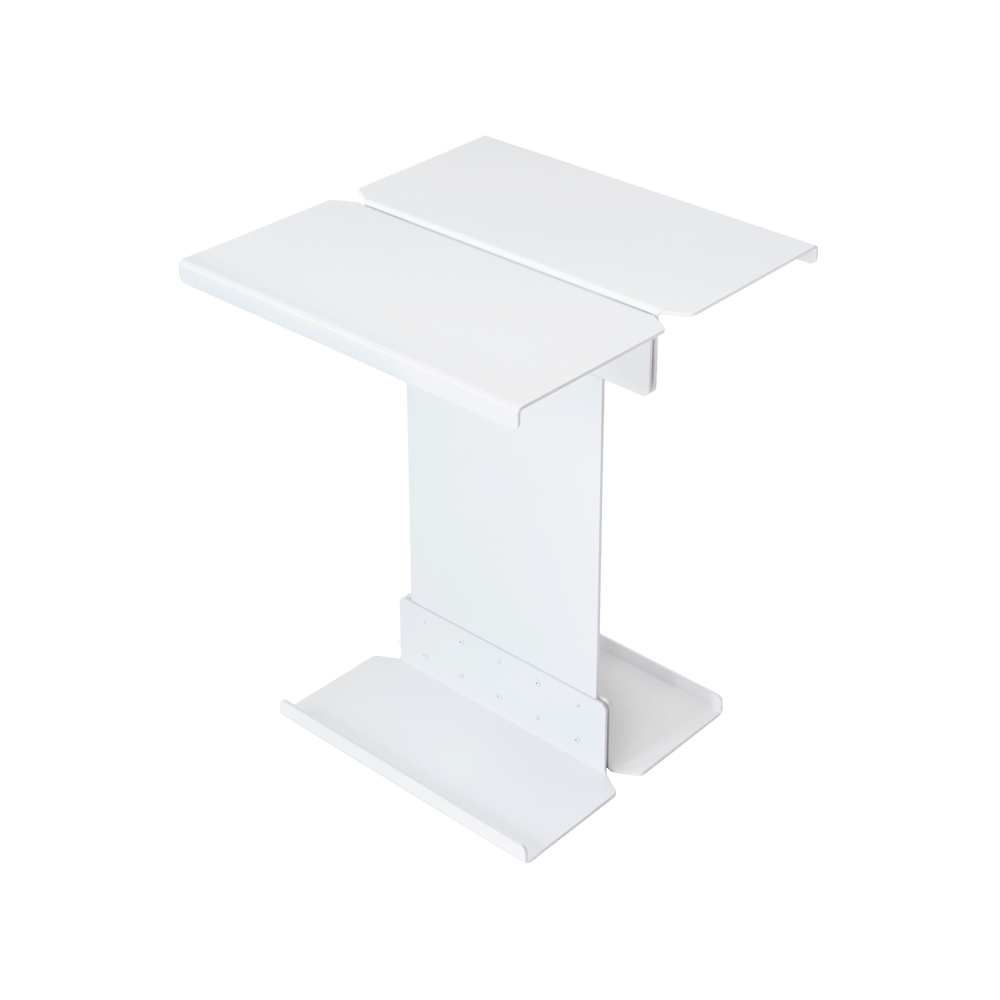 Five White Side table
€380.00 / Sold Out
Five is a side table made in iron sheet and aluminium, and finished in matte paint. It's a rational and futuristic design; it consists of five pieces joined together with rivets that give the table an industrial feel. This design reflects on how robots would design furniture in a near future, focusing exclusively on its technological logic and its industrial processes, obliterating the emotional component of human designs. That's why Five shows itself as it is, exposing each component and its industrial processes.
The base is ideal to place magazines and books. In addition, the upper part has a groove that allows to organize the cables of electronic devices. Five works as a nightstand or as a side table, and it's suitable for all types of spaces.
Materials:
Iron and aluminium coated sheet.
Colour:
White.
Dimensions:
40,4 × 40 × 50,5 cm (L × W × H).